Healthy Hotels: The Next Big Trend in Hospitality?
Forget the standard room service binge – more and more hotels are opting to overhaul their menu, passing up calorie-laden meals in favour of superfoods and nutrition-rich choices.  The Epiphany Hotel in Palo Alto prefers to keep their mini-fridge stocked with fresh local produce, green juices and homemade power bars. More info…
 
102 reasons to book with Healing Hotels of the World
More than 102 hotels and resorts worldwide comprise the elite properties bearing the quality stamp of a Healing Hotel. It's an exclusive group, hand-picked by invitation only, offering the best healing treatments and an overall holistic approach for their guest's body, mind and soul – tailor-made and individually crafted for each person's needs and goals. Every member hotel is a unique hide-away with a specific health focus, providing amazing, sustainable experiences. The demand for meaningful holidays on a personal level is growing. Healing Hotels are differentiated from wellness hotels because they actively support guest's desires for enhanced health, happiness and balance in their lives, during their stay and after they depart. Becoming a member of Healing Hotels of the World means elevating your property and services to the next level, providing the ability for you to welcome new guests from all over the world.
The Secret Weapon Your Business Might Be Missing
Quantum Physics Meets Cosmetics and Aging Science

Welcome to our Anti-Aging Program, where you can learn some simple steps to increase energy, feel more vibrant, and even look younger!   Designing an Anti-Aging Program should be fairly simple when you consider the amount of research we have on aging.  However, probably no other area in alternative health is more subject to over-promising and under-delivering than anti-aging medicine, especially with the Baby Boomer generation now approaching retirement age.  We're talking about every "magic bullet" under the sun, from face rejuvenation creams to HGH supplements.   Ah, if only it were that simple!  Aging is not the result of any one single factor, but is the cumulative result of a number of factors, including:  More info…
The Secret Weapon Your Business from Quantum zone on Vimeo.
Discover the only system that addresses all critical factors for human health and reverse aging, allowing you to correct all aspects of the body: its information, energy and physiology.
Quantum Zone system allows medical and alternative health practitioners to restore client health using our 3-step process:
DIAGNOSTIC – detection,testing and analysis
DETOXIFICATION – body and cell inside
REPAIR – energy information and functional
Humans and animals resonate with the rhythm of the energies that surround them. This concerns all cells – even down to atoms. Disharmony between body energies and the energies they are surrounded by lead to disturbances, and finally illnesses and death. The entire purpose of our approach teaches you how to correct the DNA production of cells. When a person has cancer or some other disease the cells now have damage to them and each day the body produces some an estimated 500 million new cells. These 'new cells' are a mirror image or 'photocopy' of the original cells.
If the original is damaged then the copy will be damaged or lacking as well. That is why we need to correct the 'original document', the DNA. Otherwise it will keep on producing millions and trillions of defective 'copies'.
business mission
Thousands of products and companies offer "the best products" for different problems, making it extremely hard for anybody to find the right choice, spending precious time and money for no results. From years of experience with products and techniques for a healthier lifestyle, we have been able to boil it all down, organizing and selecting a set of products and techniques that really work and are essential to what we call "a sustainable healthy journey". That way, you don't have to go through all of the trials and errors, which can be time consuming, frustrating and expensive. We choose only the best technical solutions sold at the best prices (best price versus best functionality and options).
We are here to share our knowledge and experience with latest state of the art bioenergetics devices, new laser systems, light and sound systems, psychosomatic medicine, quantum food, newest technologies and products from around the world.
The main features of the T.B.R Wellness® system are:
Stimulation of cell regeneration Increase the oxygen supply to the body Pain reduction Shortening of healing processes Stress relief Improve skin texture, softer and more elastic skin energetic Reduction of the aging process
License
Quantum Zone is a licensed concept and program and it is available only in Quantum Zone centers.
To operate an Quantum Zone center you need to hold a license: a commercial license for a retail center, or a corporate license for a center located in a company. A license is usually valid for 3 to 5 years.
When buying a license you will acquire all the standards, rights and procedures needed to successfully run an Quantum Zone center. Most importantly, we will work with you to:
find the best location and set it up according to Quantum Zone standards
select the right people, train them and provide their on-going education
set up the business in the 3 months hand-holding period
Quantum Zone Sistem® aimed at the following facilities:
Healing and Helty hotels, Wellness, Fitness and Medical center Practices …
Quantum Zone Sistem® Beauty System suitable for:
Stress Reduction
Environmental Stressors
Face & Beauty
Weight Management
Skin & Hair
Body Scan & Reshape
………………………….
SWISSOTEL HOTELS & RESORTS SERVES UP HEALTHY INFUSIONS TO PROVIDE TRAVELLERS WITH NOURISHING OPTIONS WHILE ON THE ROAD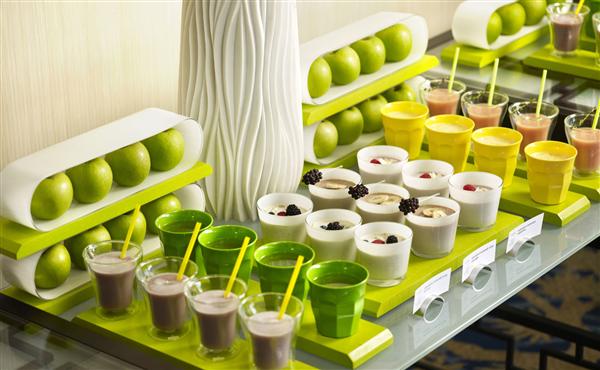 ZURICH, SEP 2015 –
Healthy menu options while on the road can be a struggle for many travellers, especially as global jetsetters don't always have time on their side. With a commitment to help travellers to "Live it well", Swissotel Hotels & Resorts offers guests a diverse and delicious beverage menu featuring fruit juices and smoothies inspired by wholesome, nutritious and revitalizing ingredients. Perfect for a quick meeting break, a morning kick-start or an aperitif before dinner, the brand's Vitality Juice & Smoothie menu is sure to delight while providing guests with healthy boosts to fight common colds, fatigue and even seasonal allergies. Featured at Swissotel properties worldwide, each Vitality Juice & Smoothie menu has a unique and local spin on the traditional beverage option, customizing in a way to suit the needs of every guest to further benefit the enjoyment of their own quality of life. More info….